I've decided to add a series of whiskey reviews to my blog. Once I add the ability to sort by category, it might be a bit easier to navigate the reviews only. But for now, I present to you my review.
This is not the first whiskey or scotch I've had by any means, but it is my first "formal" review. As will be tradition with my whiskey reviews, this was drunk neat, with a sip of iced water between sips.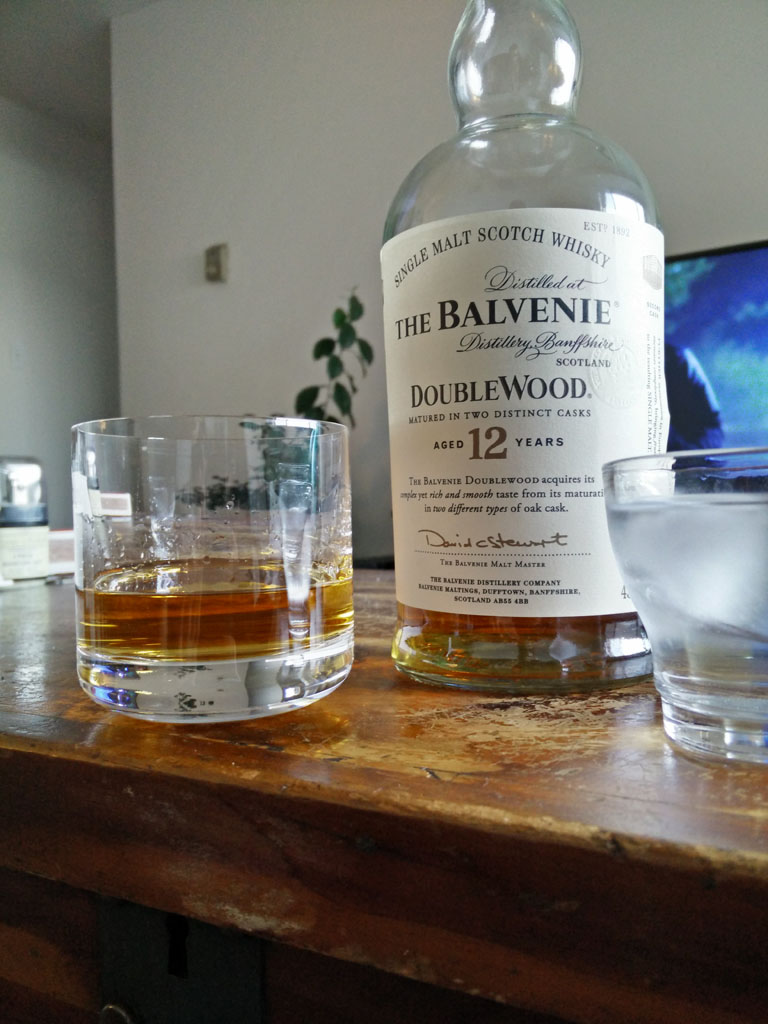 ---
The Balvenie Doublewood: Aged 12 years. Speyside Single Malt Scotch Whiskey, 43% ABV
Price per 750mL in Cleveland, OH, USA: $53
Color: Light Amber
Nose: Fruit, mostly raisins hits first, followed by dried apricots, banana, grapefruit, and hints of strawberry; additionally, there are notes of oak, vanilla, and citric acid (4/5)
Palate: Sherry hits first, followed by our friend, dried fruit; mostly apricot and grapes; as it sits longer, I get hints of pepper, cardamom, clove, and butter toffee (66/75)
Finish: The fruit comes back on the finish and lingers with notes of grape jam, banana creme, sweet oak and spice, which is mostly the clove coming back (7/10)
Mouthfeel: Oily, with a softness about it (5/5)
Value: At $53 for 750mL, this is definitely a deal for me, would buy again (5/5)
Total Score: 87/100
I thought this was a very enjoyable whiskey. It's flavorful and not too complex. For the price, it's a good deal and can be enjoyed by fans of all types of whiskey, not just scotch.
Article by: 11/27/2015 9:33:00 AM
Published: Noah Wood